Serving Pittsburgh since 2012
One thing that makes us totally unique from all of the other used record stores in Pittsburgh is that we not only offer the best used records at great prices, but we also carry the best brands in HiFi audio including turntables, headphones, DACs, and more.
Swing by and see us at 3003 Babcock Blvd. and browse our massive collection of quality used vinyl records and CDs in our well-organized bins, demo a new HiFi turntable, or sell your used records for cash.
New & Used Vinyl Records & CDs
We're constantly adding to our collection of used vinyl records and CDs and recently blew out a few walls to add even more room for vinyl to meet the recent increase in demand. Our "Look Here First" section contains some of our favorite finds and is constantly changing–be sure to check it out! Have records you want to sell? We buy used records.
HiFi Home Audio & Electronics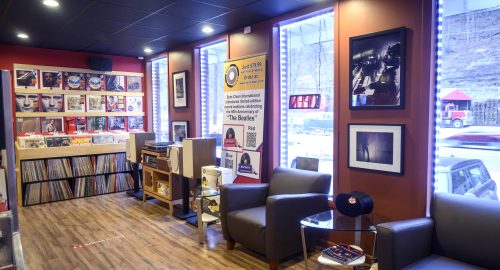 When it comes to HiFi audio, we realize you can't just order something online and hope that it delivers the sound and performance you were expecting. That's why we have dozens of speakers, turntables, amps, headphones and DACS for you to try out and ask questions about. As we help you demo, we'll learn more about your hi-fi needs and put together the best configuration based on your unique preferences. Shopping for someone else? Consider a Music to My Ear gift card.
Why Music To My Ear?
Fast Shipping
Our expert staff carefully hand packs each box and makes sure your order is shipped right away.
30 Day Returns
You may return items that are complete, new, and factory-sealed for any reason within 30 days for a refund less any shipping costs. Please note: Music To My Ear will refuse a customer return when the returned item is incomplete or opened.
Expert Advice
With decades of experience, our HiFi and Home Audio experts are committed to helping you find the right products and right configuration for your unique needs and budget.
Competitive Pricing
See a better price? Give us a call at 412-223-9747. We might be able to match it.
Financing Available
Synchrony Bank has financing plans to help you stop putting off that audio ugrade (for those who qualify). For a limited time, get one year interest-free financing on all purchases over $1,000.
Serving Pittsburgh Since 2012
We are Pittsburgh's only vinyl record and HiFi boutique. We proudly carry exclusive HiFi brands and specialty record pressings you won't find anywhere else.
Spin-Clean® Record Washer

The manufacturer of the Spin-Clean Record Washer Mark II?
Yes, we're those same guys!
Music To My Ear shares the distinction of being the "brother company" to Spin-Clean® International, the manufacturer of the Spin-Clean® Record Washer MKII, the largest selling record cleaning device in the world! Needless to say, good-sounding, clean vinyl and high-fidelity, 2-channel audio is not only something we know a little about, but also something that is very important to us!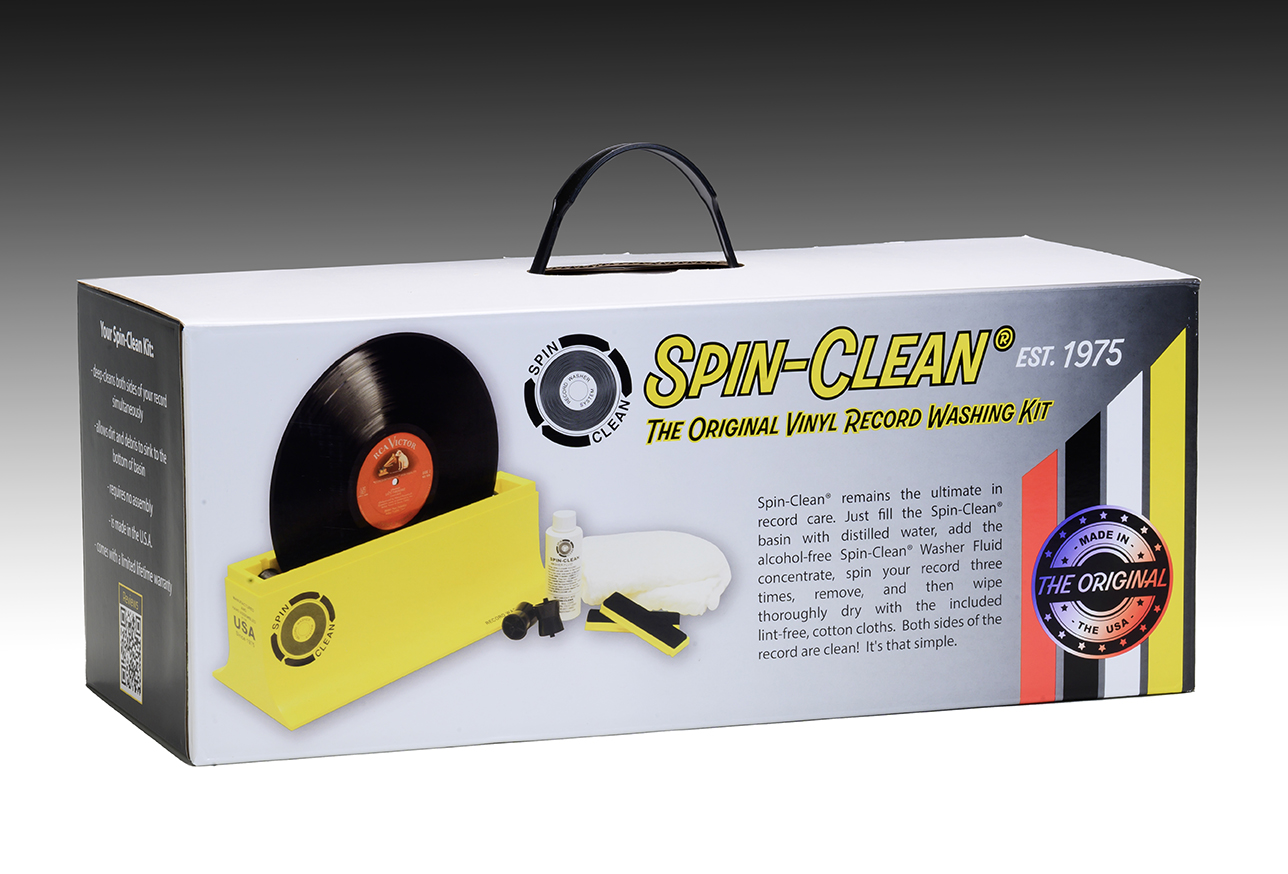 ---
Todd Whitesel
Goldmine Magazine
"I have a Nitty Gritty 2.5Fi-XP Record Cleaner that I use several times weekly. It's a fully automated unit that uses a vacuum system to dry records after being washed. The unit works great but it does have a couple drawbacks: The vacuum motor is rather loud and heats up during consecutive use, so it's not possible to sit down and clean three or four dozen records in a sitting-the motor needs some rest after about 10 or so LPs. Secondly, it's possible to clean only album side at a time. Thirdly, you have to keep an eye on the unit's waste fluid tray and empty it often to avoid any spillovers. Lastly, the 2.5Fi retails for $899 – an extremely capable but expensive machine. With the Spin-Clean, there is no motor so no noise or heat build-up, and since the fluid remains in the basin there is no need to empty it until you're done cleaning records. And you can get a basic Spin-Clean system, including washer fluid and drying cloths, for just $79.99."